Arithmetic and Algebraic Geometry 2019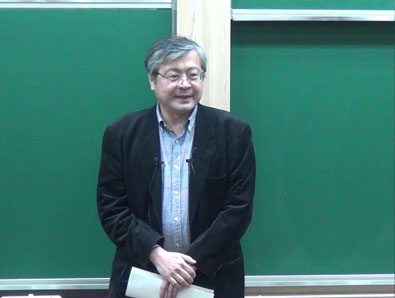 -- in honour of Professor Tomohide Terasoma's 60th birthday --
Date : January 21 (Mon) - 25(Fri), 2019
Location : The University of Tokyo, Komaba I Campus
Venue: Auditorium in Graduate School of Mathematical Siences building
Speakers
Note : Fabrizio Catanese's talk was cancelled. Ichiro Shimada (Hiroshima) gives a talk. (As of January 5.)
Schedule
| | 21 (Mon) | 22 (Tue) | 23 (Wed) | 24 (Thu) | 25 (Fri) |
| --- | --- | --- | --- | --- | --- |
| 10:00-11:00 | Kaji | Mieda | Esnault | S. Saito | Pearlstein |
| 11:30-12:30 | Shioda | Li | Levine | Geisser | Kimura |
| 14:30-15:30 | Schütt | Zagier | ** | Gangl | Hanamura |
| 16:00-17:00 | Shimada | Terasoma | ** | Furusho | T. Saito |
| 18:00- | | Party | | | |
Party
We hold the conference party on 22th night. The registration was closed, but please contact to Takashi Taniguchi if you would like to attend.
Links
Organizing Committee
Financial Support
JSPS KAKENHI Grants: JP15H03611(K. Oguiso), JP17H06127 (M-H. Saito), JP26247002 (T. Saito), JP15H02048 (T. Terasoma), JP16K13747 (T. Taniguchi)
Leading Graduate Course for Frontiers of Mathmatical Sciences and Physics (Univ. Tokyo).